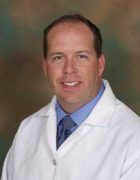 Address:
Surgery Center at South Ogden
955 East Chambers Street, Ste 101
Ogden, UT. 84403
Dr. Gary N. Oaks brings his expertise in treating ailments of the foot and ankle to a new podiatry clinic at the Roy branch of Tanner Clinic.
Dr. Oaks is board-certified in forefoot foot and ankle surgery, encompassing the greater part of the foot and the foot's soft tissues. He's also board qualified in reconstructive rearfoot and ankle surgery, a sub-specialty on heel and ankle disorders.
Dr. Oaks' focus is on "providing the best care possible," he said. He strives to provide conservative treatments for most foot disorders, but he's extensively trained if surgery is required.
Dr. Oaks received his Doctor of Podiatric Medicine (DPM) at Des Moines University College of Osteopathic Medicine in Iowa. Upon graduation he was awarded the Clinical Proficiency Award for exceptional patient services.
He returned to his home state of Utah to complete a podiatric medicine and surgical residency at the University of Utah and Intermountain Medical Center in Salt Lake City. His residency included wound care at the VA hospital for veterans with diabetic and vascular leg wounds.
Dr. Oaks began private practice in Yakima, Washington, relocating to Utah to practice at the Utah Foot and Ankle Clinic in Roy and Salt Lake City.
Dr. Oaks is married with three children. A self-described "Disney fanatic," he visits the theme parks regularly and also enjoys touring Utah's national parks. Closer to home, you'll find him kayaking with his family, hiking Adams Canyon, playing tennis and strength training.